Seriously Trademarks is a boutique consultancy firm that protects your brand. We provide valuable in depth trademark advice to Australian businesses to secure their brand name and logos. We specialise in business trademark registration and brand protection for firms of any size. We help individuals and/or companies register their trademarks in New Zealand, Australia and the rest of the world to ensure their most important assets are protected.
Learn More
We Protect Your Brand
Register A Trademark
At, Seriously Trademarks® you can register trademark Australia, which means complete protection for your brand,we can take the hassle out of registering for trademarks in Australia and New Zealand as well as internationally.This is because we are trademark specialists in Australia and work with our trademark experts overseas to ensure that your application is processed speedily, without error and importantly, in accordance with your instructions.
Let the experts do the heavy lifting
A trademark can be your most valuable marketing tool. It is your business identity that will get promoted, get trademark help Sydney for your products or services we offer a stress free service.
About Your Business
It's time you gain total control over your assets
Without a trademark registration for your business name, product name and/or service name, your brand is not protected. Don't falsely believe that you own your brand just because you happen to own the company name, domain name and have been trading for a period of time, it's only a trademark that protects your brand. So, don't waste your precious time register a trademark today. If you don't own a trademark , you don't own your brand. It's as simple as that.
It is also important to apply for a trademark to ensure that you are NOT INFRINGING on someone else's brand. The trademark office in any country will reject your application if you are infringing on a current trademark registration. Better to find out early in your business, then to be taken to court over infringement, it's like a ticking silent time bomb and you don't know it's there.
A trademark not only let's you gain total control over your most important asset, it becomes asset which can be sold or licensed out. Register your business with Seriously Trademark Sydney trademark specialists to get your business protected now.
Some of Our Customers!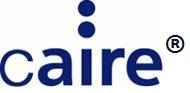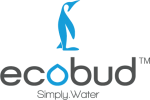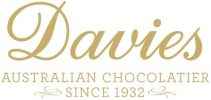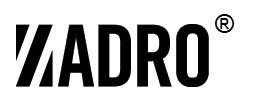 See What Our Customers Say!
Wendy Rose

Wentara Pty Ltd , Koto® - Owner

"I was very keen to get my product name registered to protect myself from competitors using it. Binh was able to provide me with great reassurance during the application process and always delivered what she promised with a smile. Now my product name and logo is trademarked and protected."
Daniel Cully

Triaxial Consulting® - Director

"Seriously Trademarks assisted us to navigate through the trademark process, they identified we need to trademark our name, our logo and we loved our slogan, so we also trademarked that too.
We found Binh to be knowledgeable and honest with her advice, she gave us options and outlined which ones were important and which ones were nice to haves. Our business is growing in reputation and thanks to Seriously Trademarks, we are now protected and feel safe to invest in growth in company without having to look over our shoulders."
Harriet O'Sullivan

Allianz®, New Zealand - Ecommerce Sales and Marketing Manager

"Seriously Trademarks®, assisted us with registering our trademarks for NZCovered®, our new insurance line of products. Binh provided us with advice and guidance on trademarking, her expertise on registered trademarks both in Australia and New Zealand was invaluable and I appreciated the way she kept us well informed throughout the whole process. Thanks Binh."
Kristina Serdar (MD) & Jasmin Romic (CEO)

Quiddity®

"We would highly recommend Seriously Trademarks. Binh and her team are very experienced and were able to negotiate terms to get us the best result possible."
Kien Lee

Business Development Director, Ecobud®

"It is with pleasure that I'm writing this testimonial of my experience with Binh Rey. Though I have only dealt with the team for a little less than a year, they very quickly summed up how they could help my business through the trademark application process. I was clearly told of all costs up front and they delivered exactly what they said they would, and I love the fact that they are always available to assist at any time."
Steve Caunt

Fire Services Plus Pty Ltd, Principal Director

"I write to thank you for the attention to detail and assistance with our registration of a trademark recently. This is a daunting field to the unknown, and you made it not only a trustworthy experience but an easy hassle-free experience. When I started looking for help, the internet search results were full of "tricks and sharks-like returns" that were just too hard and daunting. Thank you Seriously Trademarks."
Weng Hao

Business Manager, Phaeton Group 商务经理

"Seriously Trademarks provided impeccable service and invaluable information throughout the process, from the conceptualisation of the brand name, product categorisation to the registration procedure. This led to the successful registration of our trademark. For Chinese companies requiring assistance in registering trademarks in Australia and New Zealand, we would recommend working with Seriously Trademarks."
Phaeton Group 翁浩

Business Manager, 商务经理

"We have used Seriously Trademarks for various trademark protection for our products. We are manufacturers of cosmetic products from China and we sell our products to Australian retailers. We wanted to protect our products from competitors and Seriously Trademarks provides good service by helping us think of English names for our products. We would recommend Seriously Trademarks to any Chinese companies wishing to trademark in Australia and New Zealand."
Gaye O'Dea

Charbray Society Of Australia , Marketing Manager

"Binh Rey and Seriously Trademarks enabled the daunting application process of the registration of our Trademark run smoothly with her professional knowledge and approachable manner. Thank you Binh. I will be happy to pass on a recommendation for your service to my business networks."
Marc Enners

Agent 6 Marketing, Director

"I'm happy to recommend Seriously Trademarks. They were ethical, professional and a pleasure to deal with in getting our logo trademarked. Binh and her team looked after us from the beginning to the end of the process informing us on progress every step of the way. Thanks heaps from a very happy customer!"